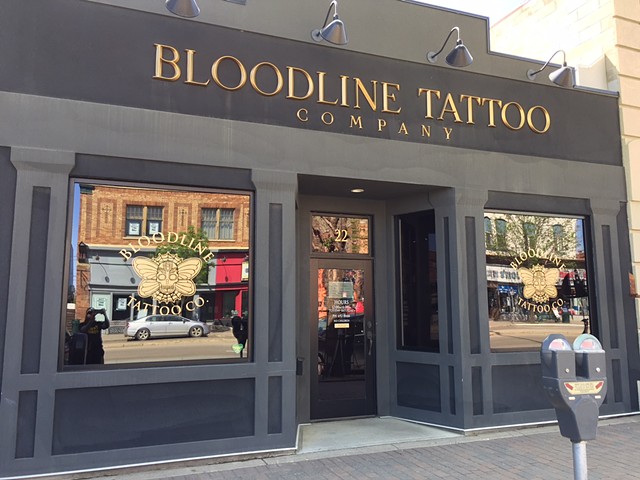 Bloodline Tattoo Company is an appointment only shop specializing in custom tattoos. We give each client and their tattoo the care and attention they deserve! If you have a question for one of our artists please contact them through their gallery.
If you'd like to stay up to date on our most current work please visit our instagram accounts at
www.instagram.com/chetspriggs/ , www.instagram.com/gavinleetattoos/ ,
and www.instagram.com/portercoupal/ Thanks!
PLEASE READ!!
We are open for business however our doors are closed to the public and there are some changes to how we will be operating.
If you are wanting to inquire about booking a new appointment or consult or have any other questions please call the shop or contact the artist you are interested in booking with directly. If we are busy with clients we may not get to the phone but please leave a detailed message and we will get back to you.
If you are have a scheduled appointment please wait outside or in your vehicle and your artist will come get you when they are ready for you.
INSTRUCTIONS FOR SCHEDULED CLIENTS:
-you must bring and wear a mask for your appointment.
-use sanitizer or wash hands upon entering.
-come alone. do not bring friends or family to your appointment.
-bring only necessities.
-maintain social distancing whenever possible while in the studio.
-as always if you are feeling sick at all please reschedule and STAY HOME